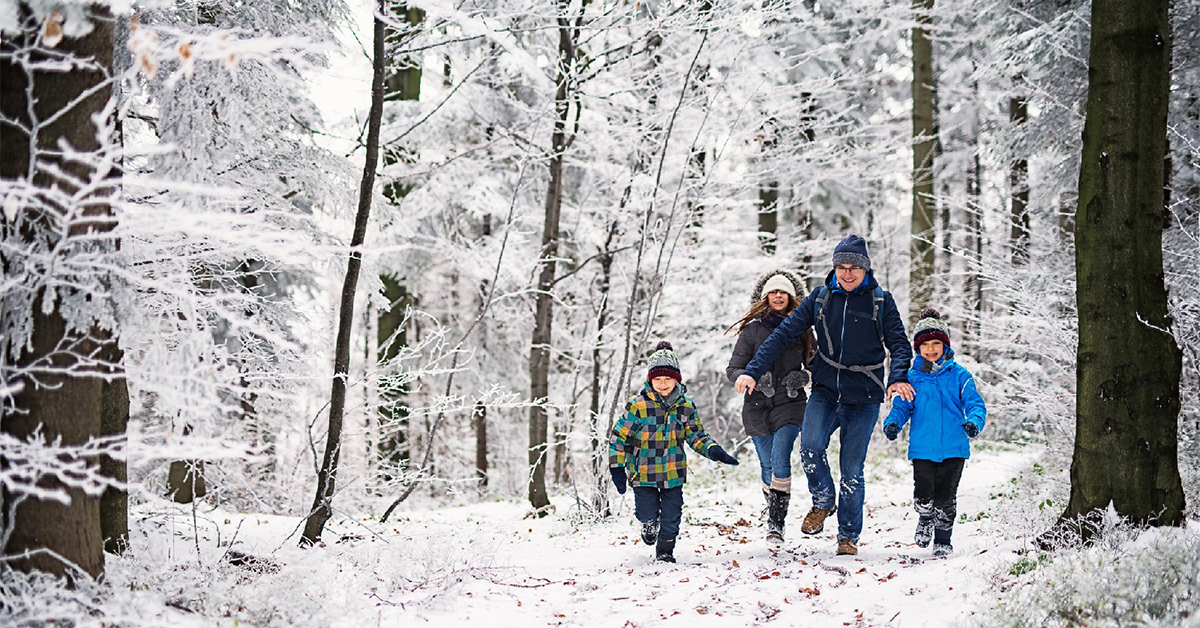 For outdoor enthusiasts, the Hudson Valley is a winter wonderland filled with exciting activities you and your family can enjoy. Upstate New York doesn't just have colorful fall foliage and lazy summer lake days, the area is known for many thrill-seeking hobbies to pick up on during the winter as well.
Whether you're looking for an outdoor escape in Chatham, Hudson, Kingston, Catskill, or even Albany, NY, MetzWood Insurance is here to provide you insight into our favorite things to do in the area this winter.
Winter Hiking and Snowshoeing in the Hudson Valley
Immerse yourself in beautiful snowfall and mountain views by taking a hike through the Hudson Valley. The region has countless trails for all skill levels whether you're exploring on foot or snowshoe. If you're in the area, these trails are a must:

Hiking safety tips! Winter hiking requires more preparation than hiking during the warmer months. Make sure to map out your trail routes in advance, bring a group with you, and wear layers of moister-wicking fabric and insulating clothing. Waterproof boots will be key, along with packing essential items for your excursion.
Ski & Snowboarding in the Hudson Valley
Upstate NY is a destination for ski enthusiasts alone. The area boasts a great variety of resorts and ski mountains to get your fill of thrills. Each resort offers ski and snowboarding options from beginners to more advanced slopes. Here are some great spots to check out:
Skiing safety tips! Beginners should invest in proper instruction and start on easy slopes until they build their skillset. Always check the weather conditions beforehand and use equipment that fits well. Experts recommend wearing layers with bright colors just in case.
Ice Skating in the Hudson Valley
Whether you're looking for a fun outing with friends or a family-friendly activity, ice skating is a great option regardless of age or experience. There are plenty of indoor and outdoor ice rinks in the Hudson Valley for you to choose from. And if you're headed toward Albany, these options are sure to satisfy your adventurous side. We love ice skating in front of the New York State Capitol at the Empire State Plaza.
Keep Your Safety In Mind
As you fulfill your winter adventure checklist, the most important thing to keep in mind is your utmost safety. At MetzWood, we work hard to ensure our community members are protected. To put it simply, we believe life insurance is one of the most important purchases you can make. We take the hassle out of insurance so you can spend your time focusing on the moments that matter most. Start your proposal today!