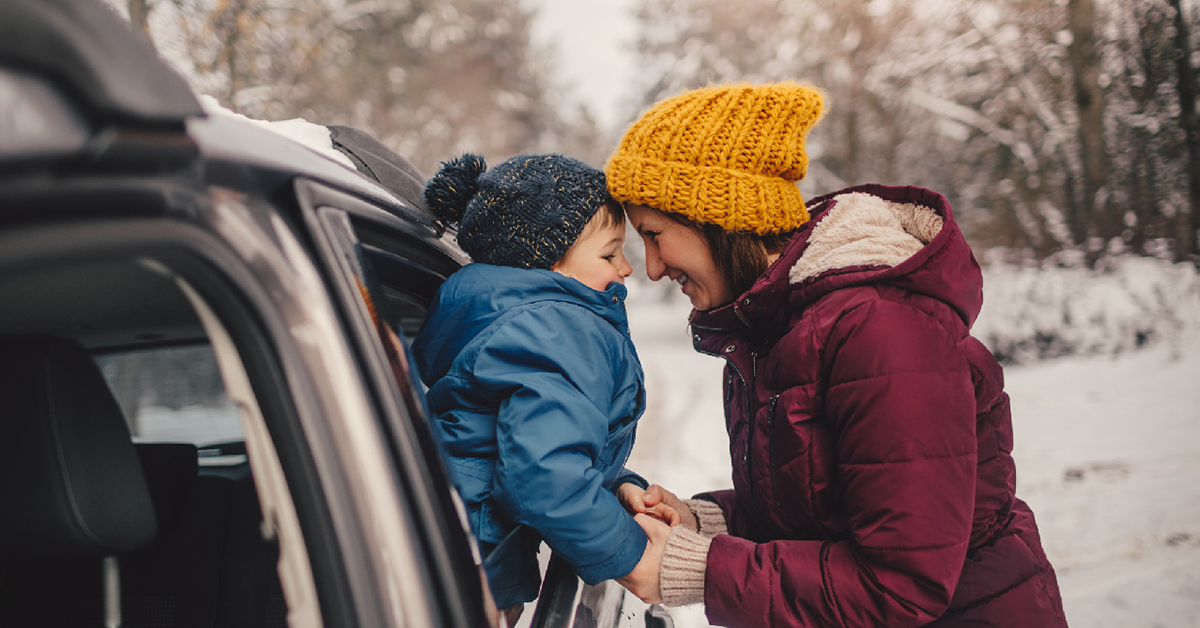 It's that time of year in Upstate New York, which means snowy conditions are ahead. If you're from the Northeast, you're likely familiar with driving in snow, ice, or sleet. But no matter how much experience you have on the road, winter conditions are unpredictable and require drivers to prepare themselves and their vehicles for what's ahead.
Whether you're getting ready for snowy commutes to work or visiting family during the holidays, MetzWood Insurance can help you prepare for the winter season.
Prepare Your Vehicle
Ahead of winter, it's important to take your car for a routine check-up. This includes making sure your vehicle has enough oil, antifreeze, and windshield washer fluid, plus ensuring your headlights and taillights are in working condition. Equipping your vehicle with snow tires will also be essential for any driver. Cold weather is notorious for decreasing tire pressure, which can be a major driving hazard down the line. If you already have all-season tires, it's a good idea to still consider winter tires since the Capital Region and Hudson Valley get heavy snowfall this time of year.
Keep Track Of The Weather
You probably already keep track of the weather when planning your outfits or activities, so why not use a weather app to help determine your driving routes? The best way to prepare is to stay informed and many drivers use apps to avoid traffic jams and hazardous conditions. If a winter storm is ahead, it's always best to avoid traveling if possible.
Have Supplies Ready
Regardless of the season or weather, all drivers should have an emergency safety kit stored in their vehicles. If you're building your own emergency kit, make sure to include items like:
An ice scraper/brush

A shovel for snow removal

An extra pair of gloves, a hat, and a scarf

A spare blanket

Paper towels, hand sanitizer, and cleaning wipes

A cell phone charger

A first-aid kit

Bottled water and snacks (granola bars, etc.)

A flashlight and extra batteries

Jumper cables

Sand, salt, or non-clumping cat litter for traction

Road flares
Drive Safely
Driving safely is a must any time of year, but there are different tips for winter driving to keep in mind. Snow changes how your vehicle interacts with the road—that's why driving slower than you would in dry conditions is so important. Here are some additional tips to keep in mind this winter:
Always clear off snow from your vehicle completely before driving, this includes clearing your windshield, top of your car, and headlights.

Reduce your speed and brake carefully.

Keep a safe distance between you and other vehicles. Experts recommend being at least three car lengths between vehicles.

Be extra cautious on bridges since they tend to develop black ice.

Use your hazard lights when driving slower than normal.

Do not cut off other vehicles around you or change lines frequently—even if you think your car is handling the road fine.
Consult Your Insurance Agency
If you have any questions about your auto coverage or are looking for additional tips, it's always best to reach out to an expert. The advisors at MetzWood Insurance are ready to answer your questions and even find you a better auto insurance policy for your specific needs. MetzWood is a full-service insurance agency, so it's safe to say we know a thing or two about protecting your car and you. Start your proposal today to get started!