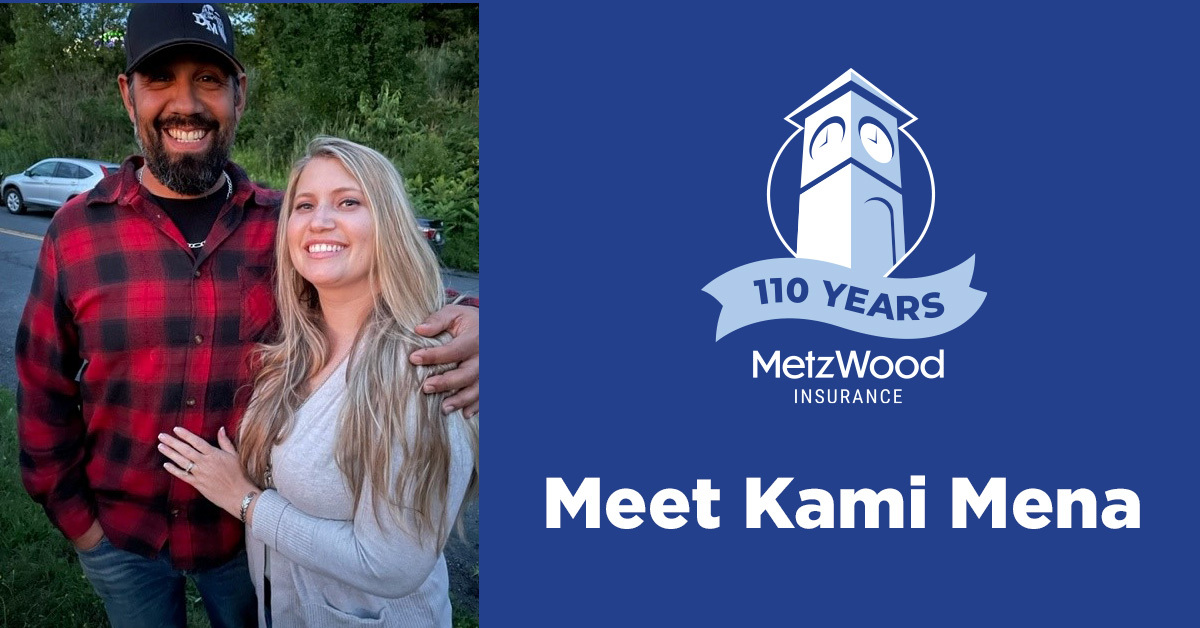 Meet MetzWood Sales & Service Advisor, Kami Mena! Kami plays a key role in helping our community with their personal and business insurance needs and has been with MetzWood for 15 years. She is a Certified Insurance Service Representative (CISR) and Certified Insurance Counselor (CIC). Our clients tell us she is kind, professional, and patient—and we can see why everyone loves working with her!
Keep reading to learn about Kami's experience working to support herself, becoming a young mother, and giving back to an organization that helped her family.
How did you get into the insurance industry and what has your career been like?
I've been working since I was 11, beginning with my first job cleaning houses after school and on weekends. Eventually, I started working as a waitress for Pizza Hut. Due to family circumstances, I was supporting myself on my own.
At a very young age, I became a mom to my son who is now 17—life sure took an unexpected turn! I finished school and went straight to being a mom. This posed many challenges: hectic work schedules, long nights, little sleep, and very little money.
One Mother's Day when I was 20, I was approved for the day off from my job but was added to the schedule anyway. I told them I would not be coming in that day and that I was spending it with my son. I was given the ultimatum: come into work or hand in my keys. I handed in my keys.
Writing on my resume that I was a 20-year-old, jobless single mom didn't look good. When I saw that the local insurance agency down the road was hiring, I had nothing to lose by applying. I had no experience, but my old boss took a chance on me—and 15 years later, here I am at MetzWood.
I share this story to encourage people to not let their current situation define them. Put yourself out there, and be confident enough in yourself to take a chance.
What's one piece of advice you'd give to someone shopping for different insurance policies?
Price is important, but when considering a move, you want to take into consideration all the other things that could potentially cost you more in the long run.
Tell us something you're passionate about.
I'm passionate about helping less fortunate people, particularly kids who don't have the best home life. The Marion Steggman Fund and Dana Farber Jimmy Fund Walk are both organizations that are very important to me.
Growing up, my family didn't have much. My father worked day and night on a farmer's salary to support a family of six. This often meant we wore hand-me-down clothing and cheap food in bulk. We never took a vacation or owned a home. Yet by some miracle, every Christmas there would be gifts under the tree and more than enough delicious food for us to eat. These were our best memories. It wasn't until adulthood that I learned it was because of The Marion Stegmann Fund. As soon as the opportunity arose, I knew I wanted to pay it forward. Since then, I volunteer as needed for the program.
My friend and co-worker Jamie lost her brother to a rare form of brain cancer when he was 12. She invited me to the Dana Farber Jimmy Fund Walk as part of their team in 2019, 2020, and 2021. Cancer is something that impacts every family—whether it be a parent, sibling, child, or friend, and I can do my part in helping to raise money for cancer treatment and awareness.
Tell us about your life outside of work.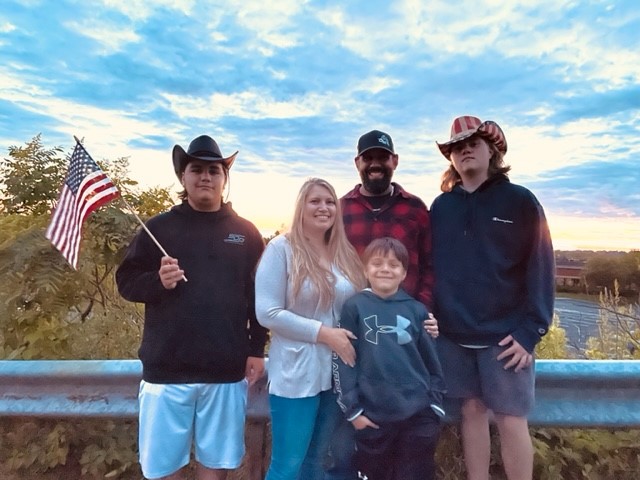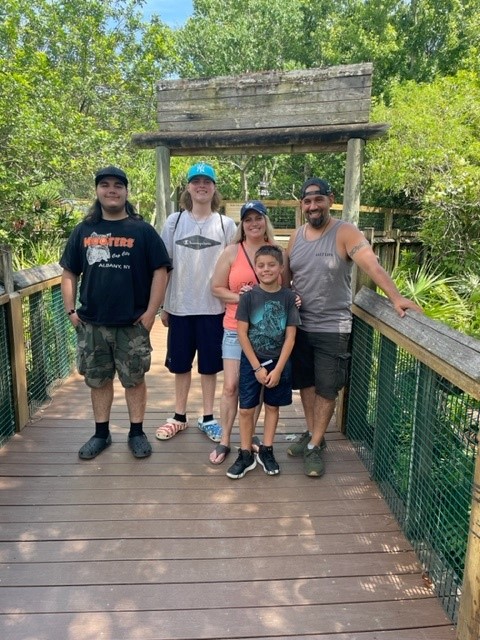 I'm a wife and mom to three boys, and my family is my pride and joy. I have been with my husband John for 15 years. He's an army veteran, and our family bleeds red, white, and blue! My oldest son, LJ, is 17 and will be graduating this year. I consider my 17-year-old stepson Tyler to be another son. My youngest, Hunter, is 9 years old.
Learn more about MetzWood Insurance and give us a call at (518) 392-5161 to lock in an insurance policy that meets your needs!
Share This Article