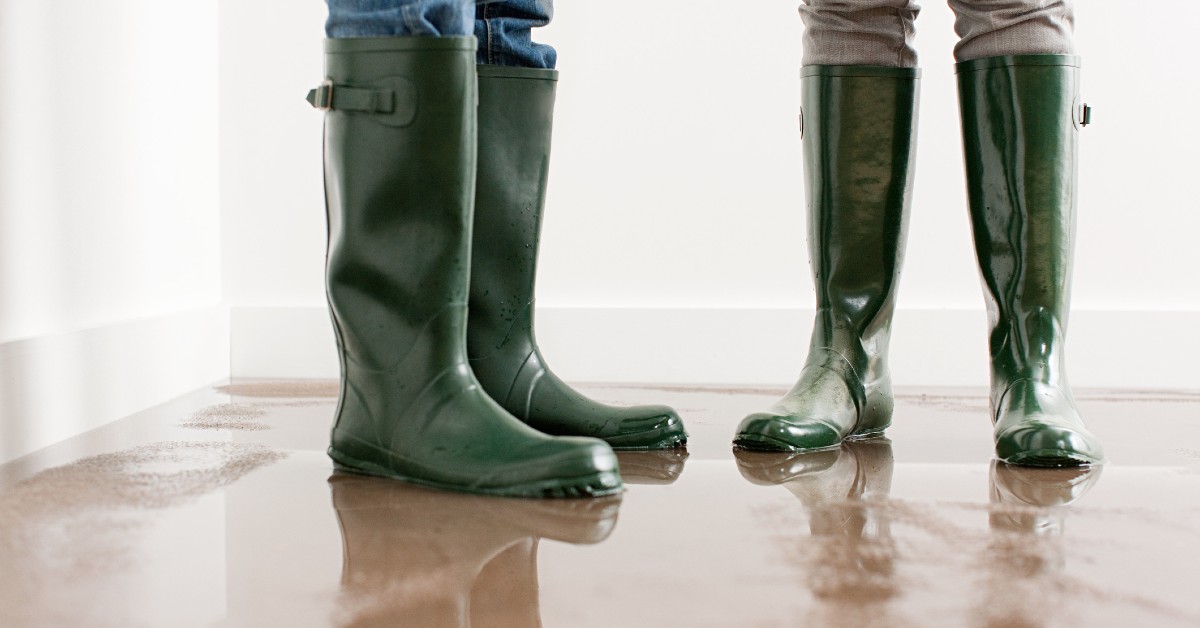 Did you know that floods are not covered by most homeowners insurance policies? Though homeowners insurance policies are robust and cover a range of damage, flooding requires a separate policy.
If your homebuyer will be getting a mortgage and is in a special flood hazard area (zones that start with "A" or "V"), they will be required to get a flood insurance policy. Find out if your listing will require flood insurance by checking Flood Factor or calling our office at (518) 392-5161.
What flood insurance options are available?
Historically, flood insurance was only available through the federal government's National Flood Insurance Plan (NFIP). Most insurance agents are only able to provide flood insurance through the NFIP.
MetzWood is different! In addition to the NFIP policy, we represent several "private" flood insurance companies that can often be more competitive and/or provide broader terms in their contract. Controlling your client's flood insurance costs can help prevent ballooning DTI ratios which can kill your deal!
However, if your client is in a Special Flood Hazard Area and will have a federally backed mortgage (FHA, USDA, or VA) they will require an NFIP flood insurance policy (and will not allow a private company alternative).
What's the difference between NFIP and private flood insurance?
Private flood insurance isn't subject to the same restrictions and regulations as government flood coverage, allowing shorter waiting periods. However, private policies can be canceled by the carrier if they think there is too high of a risk. NFIP flood insurance, on the other hand, cannot be dropped from the policy.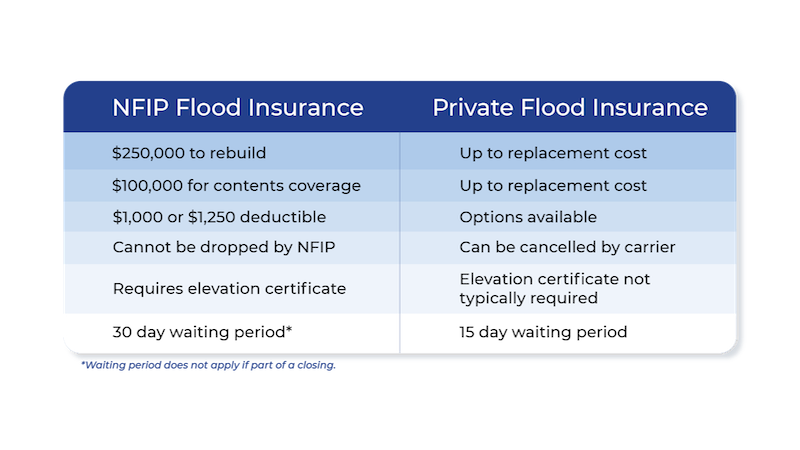 The advisors at MetzWood are here to help you and your homebuyer as they evaluate insurance options. We make it easy for our clients by understanding their needs and finding a solution that works best for their unique situation. Don't let flood insurance kill your deal with your clients. Talk to us today at (518) 392-5161 to learn more about being a referral partner.
Share This Article