This year we are proudly celebrating 110 years of insuring our community. Part of our story is our work with the community, so to honor the milestone, we're giving back to the organizations that are essential to our neighborhoods and community members. Read along to learn more about our charitable efforts and history in insurance.
Giving back to our community
Along with many wins and successes over the years, we have a long history of giving back to charitable organizations important to us through direct support and volunteerism. Just last month, our team presented a $5,000 donation to Girls on the Run, a non-profit helping local girls build their confidence, kindness, and decision-making.
Feeding the hungry is another cause our team is passionate about. We made several recent donations to local food pantries including Hudson Salvation Army, Chatham Food Pantry, Valatie Food Pantry, Ghent Food Pantry, and Stephentown Food Pantry. This is the 12th consecutive year we've supported our area food pantries.
As part of a year-round charitable giving campaign, we also created the "Help Our Community" customer referral program. For every person referred to MetzWood for a review of their insurance needs, $10 is donated to a charity of our choice. This year our efforts will support Columbia County Habitat for Humanity.
"We know of all the good work Habitat for Humanity does in the community, helping families in need achieve the American Dream of homeownership. They have been an organization we have been proud to support for years and have even worked with some of the new homeowners to establish great insurance programs," said MetzWood President Matt Wood.
Our history in insurance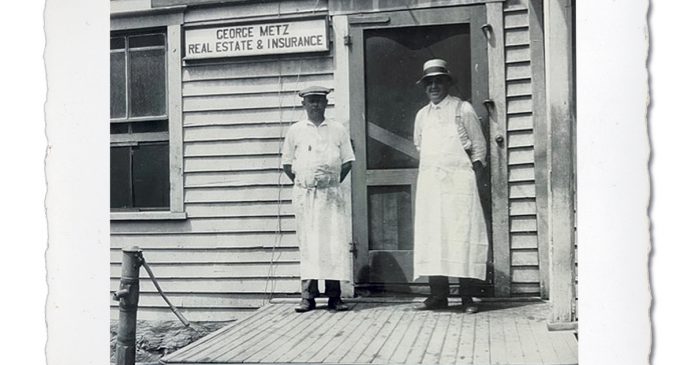 Founded in 1913 as the George C. Metz Agency, MetzWood Insurance is now a fourth-generation family business serving the insurance needs of thousands of individuals, families, and businesses in Columbia County and the Capital Region. Fun fact, our agency originally shared space with a local meat market and now we have three offices throughout the region!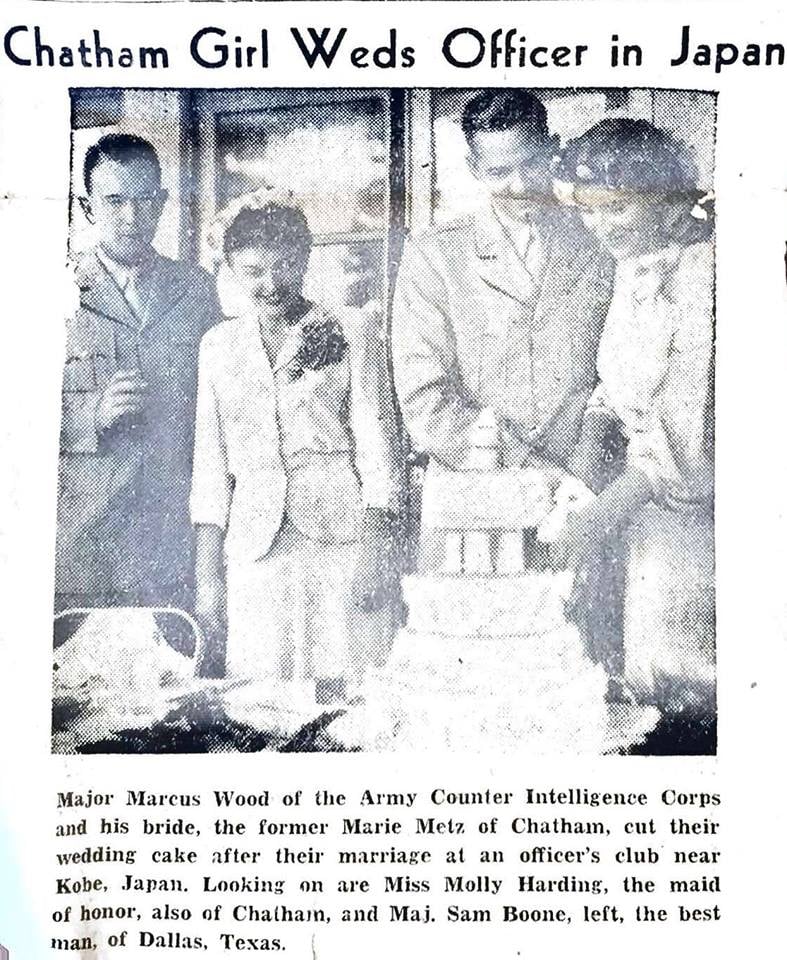 The George C. Metz Agency became MetzWood Insurance after World War II. Marcus Wood and George's daughter, Marie, met while serving in the Pacific Theater of the War. Marcus was a Major in the Army Counter Intelligence Corps, and Marie served in the Women's Army Auxiliary Corp. They were married in Kobe, Japan and after the war Marcus (originally from Virginia) moved to Chatham to join his bride's family business. He became the owner and president of the agency, a position he held from 1960 until his retirement in 1981.
The success that MetzWood has come to be known for stems largely from our third-generation owner, Scott Wood. Scott was a standout athlete. He still holds two records at Chatham High School in basketball for most points in a game (42) and most points in a season (596) – all before the 3-pointer was part of the game. Scott also won 13 Club Championships over 4 different decades at Columbia Golf & Country Club, which is a club record. Scott channeled this competitive spirit, love of teams, and belief in having a strong playbook to build MetzWood into a nationally recognized and respected insurance agency.
Now, under Matt Wood's leadership, our team has grown to 30+ people and we've expanded from serving the Chatham area only to opening offices in Hudson and Albany. In 2020, our agency was named Travelers Agent of the Year for the second time. Only 12 agencies in the country are selected each year. For our local agency to be chosen twice within 10 years is quite an honor. Additionally, MetzWood has been recognized by the Independent Insurance Agency Owners of America as a "Best Practices Agency" for 4 consecutive years. Out of 36,000+ insurance agencies in the country, only 282 receive this honor for operational excellence. And, perhaps our proudest accomplishment, our clients have given us more than 920 5-star reviews on Google, which makes us the top-rated insurance agency in New York State.
Our team attributes our success and long-standing reputation to personal service, extensive insurance industry expertise, and an unwavering focus on doing things the right way. You can learn more about our growth over the years from our article in Rough Notes.
Be a part of our story and work with an insurance agency that has your best interests in mind. Talk to a MetzWood agent today to review your insurance policy.
Share This Article